Until I met hubby I had never left Western NY except to travel across the border 20-30 minutes to Niagara Falls Canada. I can still remember my excitement as I drove over the Pennsylvania state line for the first time in a short trip in search of sparklers and bottle rockets around the 4th of July. I was in my 20's and actually teared up a little… (Dorky, I know.) I was so excited to see something new and be in a state other than NY, even if it was only for an hour or two. Since then hubby and I have gone to the Thousand Islands in NY, North Carolina (a handful of times – Beautiful Wilmington and Oceanside Topsail Island, Carolina Beach and Nags Head – Love, Love, LOVE), Washington DC/Alexandria VA, and the state of Washington (Seattle, San Juan Island, Forks – words cannot express the beauty).
I feel so blessed to have been able to see the places I have been. The only problem is I yearn to explore and see more! Which brings me to my wish for this Wednesday – to visit and vacation in Ireland!
My great grandparents on my mother's side are from Ireland (Kilkenny to be exact) and my Grandma Lily always wanted to visit. There is just something that seems tZZZZZZZo pure and magical about Ireland. I would love to someday see the country first hand!
If I am ever lucky enough to visit here are some places I would love to see and things I would love to do while there!
1 – Slieve League Cliffs
2 – Classiebawn Castle
3 – Swim Forty Foot
4- Killarney
5 – Lough Gur / Ballyhoura
6 – Kylemore Abbey
7 – Dingle Peninsula
8 – Giant's Causeway
9 – Ballynoe Stone Circle
10 – Blarney Castle
11 – Dublin
12 – Eas a' Ranca Waterfall at Ardara
13 – The Dark Hedges Co. Antrim, Bregagh Road5
14 – Knockpatrick Gardens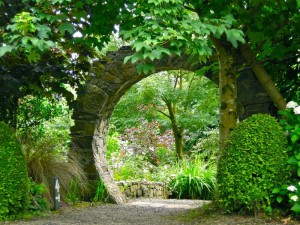 15 – Ring of Kerry
16 – Steps at Dunluce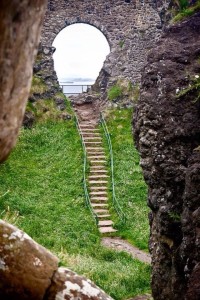 17 – The Mermaid's Cave, located beneath Dunluce Caste
18 – Connemara National Park
19 – Glendalough
20 – Dun Angeus, Aran Islands
21 – Skellig Islands
22 – Horn Head
23 – The Burren
24 – Game of Thrones Filming Locations
25 – St Canice's Cathedral & Round Tower
26 – Kilkenny Castle
27 – Black Abbey, Kilkenny
28 – St. Patrick's Rock of Cashel
29 – Ireland's Eye / Howth Cliffs
30 -St. Finan's Bay Beach
31 – Spanish Point

32 – Bundoran Beach
33 – Lough Corrib
34 – Fastnet Rock
35 – Mangerton Mountain
36 – Newgrange
37 – Quietman Bridge
These are just some of the beautiful places I hope to check out if I am ever lucky enough to visit (although I'd probably have to be there a month+ to see it all!)
Have you been to Ireland? Do you want to go? What places do you want to visit?? Comment below!